EXVOTO mmmmmmmmmmmmmmmm.
I can never get enough playing cards.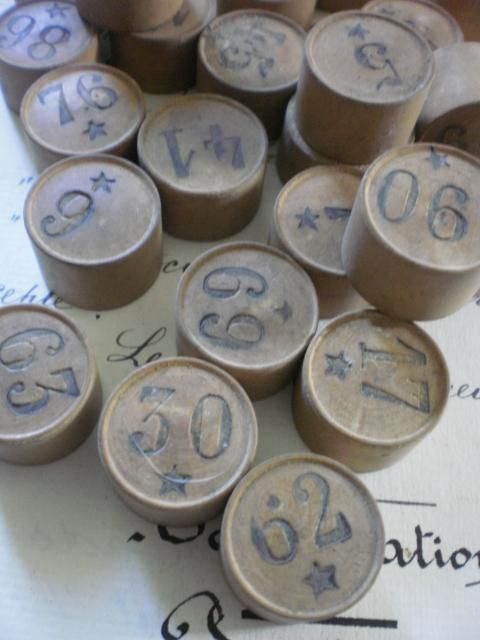 My friend Shirley is doing her first ever online Brocante sale.What makes it really exciting is that she has never done this before. She is restoring her Chateau and in the process is going through all her armoires to empty all of her little bits she can't pass up and does not want to move to the new wing, and are too small for ebay (I offered to
do it when I come on Thursday but she didn't fall for it.) She sells on Ebay and for
those of you watch her auctions you know you have to be sitting by the computer to win.(or not win as I get all the whiny emails asking me what to do) This is going to be fun as there is no bidding,All items are buy it now and it is yours.
IF YOU LIKE DOCUMENTS, MILLENARY, LOTO NUMBERS JEWELRY BITS,FRENCH PLAYING CARDS,MEDALS OR ANYTHING FRENCH AND DELICIOUSLY SRUMMY HEAD ON OVER.I AM COUNTING THE DAYS UNTIL WEDNESDAY.GOING TO SHIRLEYS BROCANTE IS AS GOOD AS GOING TO FRANCE.I SHOULD KNOW I HAVE BEEN IN THOSE ARMOIRES!!!!!MY HAND STILL STINGS FROM WHEN SHE SLAPPED IT WHILE I WAS TRYING TO SNEAK IN. I WILL ACTUALLY BE IN FRANCE THIS WEEK BUT I WILL NOT BE MISSING THIS AS I DO NOT KNOW IF IT WILL HAPPEN AGAIN.BELOW IS THE LINK. I WILL BE POSTING SOON ABOUT MY STORE AND SOME AMAZING WOMEN AND WHAT THEY ARE CREATING FOR US TO ENJOY!